How to Get Away with Murder Season 5 Episode 2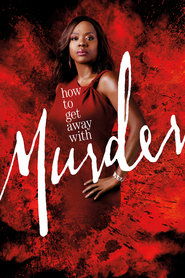 How to Get Away with Murder Season 5 Episode 2
Annalise preps to defend her first class action plaintiff and adjusts to the politics of the new job. Meanwhile, Frank is suspicious of Gabriel and does some investigating of his own, and Asher complicates Bonnie's new life away from Annalise.
Views: 888
Serie: How to Get Away with Murder
Director: Michael Smith
Guest Star: Adrianna Jones, Corey Clifford, David Chan, Deborah Geffner, James Allen McCune, Jasmyne Jones, Jessica Marie Garcia, John Hensley, Karl T. Wright, Kevin Linell, Matt Orduna, Molly Hagan, Rachae Amber Thomas, Ramona DuBarry, Stephen D'Angelo, Tamberla Perry
Episode Title: Whose Blood Is That?
Air Date: 2018-10-04
Year: 2018